MODKID Fall 2007 Preview #2

So, I've been hard at work... even with my bum leg. As promised, here is a preview of my second Fall 2007 collection, which I have so appropriately named La-Di-Dots. I am loving how these sets came out and you wouldn't believe the smiles & comments we got today during the photoshoot! We certainly drew a crowd and the girls were feeling like superstars!

These two sets will be up for auction on Thursday, including the hair accessories -- yep, those are mine too! :) The dotty fabrics are all babywale corduroys (oh, so soft!) and I've mixed them up with some cottons and denims and a few colorful decorative buttons to make some super striking sets ... perfect for BACK TO SCHOOL!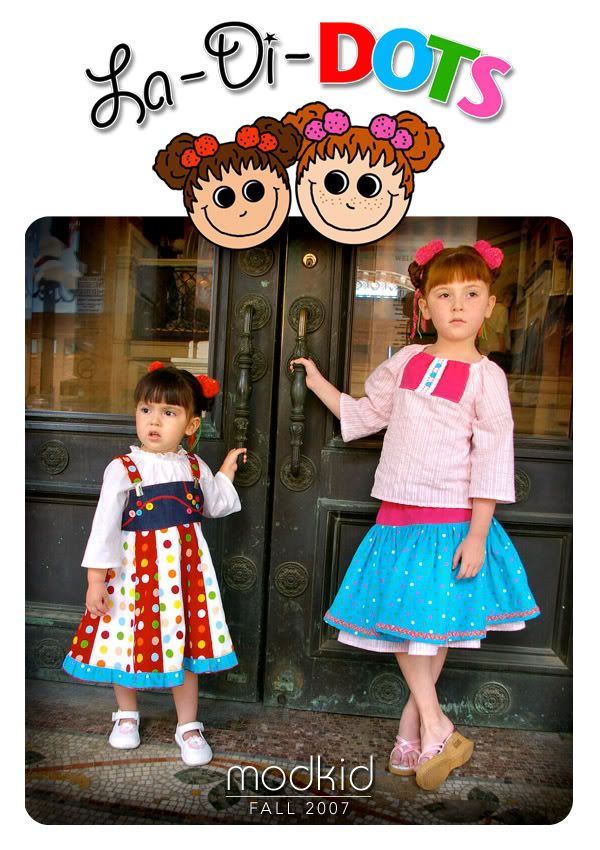 And yes, for those of you who have been asking about Autumn Blooms, that collection will be definitely available for purchase... I just don't know where yet. LOL! I will let you guys know as soon as I decide whether to offer them on eBay or just as wholesale items. My decision will be made by next week. :)